The
Super L'Auto

Difference

Most auto salvage facilities have a fair amount of auto parts to choose from. But do they have the parts you need? At Super L'Auto Recyclers we carry high quality auto parts for all make and model vehicles and have a nationwide locating service for even the hardest to find parts! We specialize in Chrysler vehicles, but you're sure to find any make and model you need here.

Stop in today and see for yourself why we're Greater Vancouver's premier auto parts destination!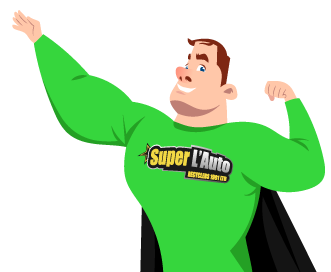 Diverse Selection
We carry parts for all make and model vehicles. You're sure to find what you need at Super L'Auto!
Comprehensive Care
Our parts are all inspected and sorted prior to being made available for purchase. We also offer 90-Day warranties for most parts!
Trusted Professionals
Our customers always come first, and we always go the extra mile to ensure a positive part buying experience.